Introducing a new feature of the CMP plugin – Automatic popup subscribe form window. This functionality is available for all templates that contain a subscribe form.
The pop-up window and its settings can be found in CMP Basic Settings – Content Settings – Subscribe form. To activate the settings, select the "Enable Automatic Subscribe Popup" checkbox.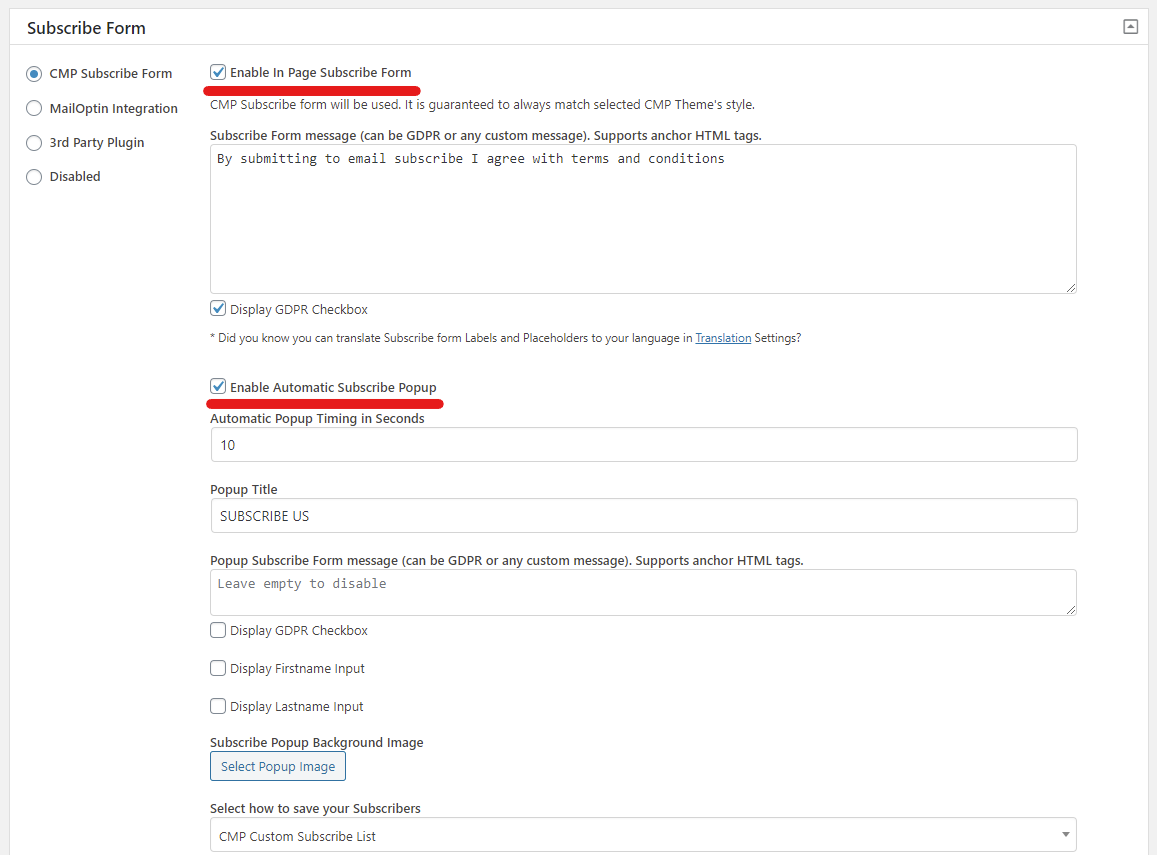 1. Set the time for the popup window to appear
2. Fill in the Popup Title
3. You can insert a GDPR message or other mock-up text.
4. Possibility to display the checkbox before the GDPR message.
5. The required field for email is displayed automatically. If you also want to activate the fields for Firstname or Lastname or both.
6. You can further enhance the popup subscribe form with any image.
That is all. Don't forget to save the settings.
Tip: You can enable only Automatic Subscribe Popup and disable subscribe form in Page template.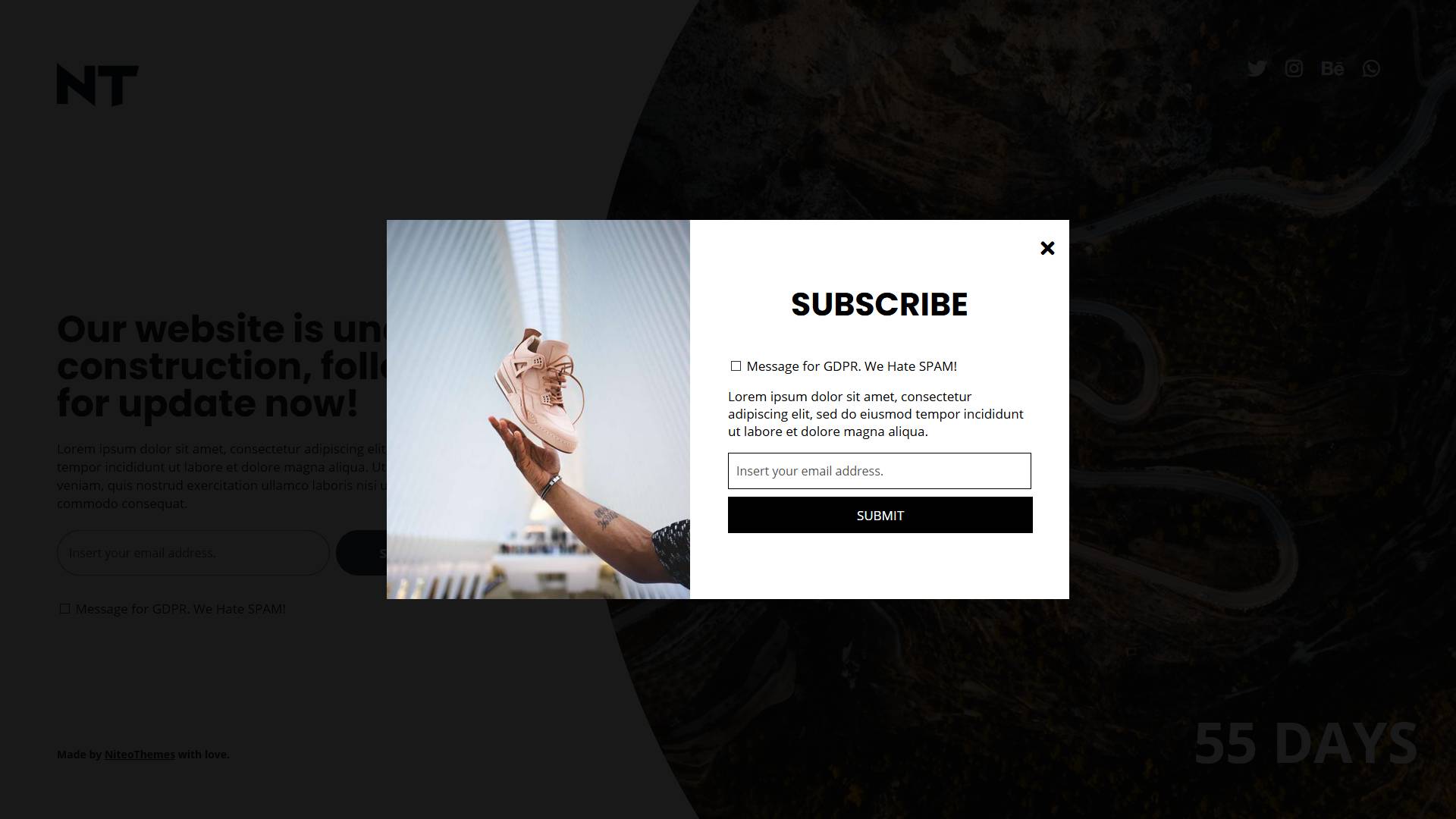 For a new feature, update the CMP plugin in your WordPress administration.