Ever wanted to use custom page built by Divi as your Coming Soon or Maintenance page? There were very limited options how to do that. Well, until now!
CMP Divi Addon has just been released wild and the possibilities are limitless.
With CMP Divi Addon you can build you custom page, set is as a Coming Soon or Maintenance page in CMP plugin and you are good to go!
Best thing is that all CMP advanced options like Blacklist, Whitelist, Countdown action to disable Coming soon mode, Bypass URL, Background Effects are still available!
Moreover we developed custom CMP Divi Countdown module, to extend the functionality and design of standard Counter delivered by Divi.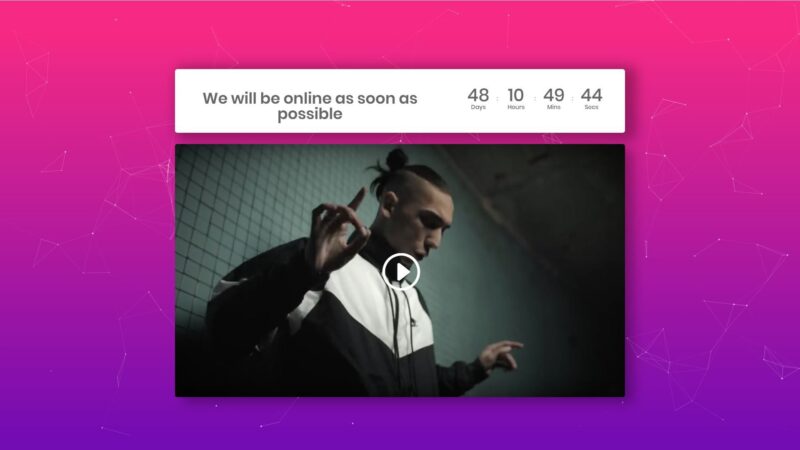 How does it work?
After purchasing CMP Divi Addon, download the  archive with the plugin files, and install it as any other WordPress plugin via your Admin Dashboard.
Navigate to CMP Settings > CMP Bundle & Addons submenu and activate the CMP Divi Addon with the licence key recieved.
CMP Divi theme will be installed and then navigate to CMP Basic Settings to activate the CMP Divi Theme. Click to Customize and select the Coming soon page from the list. Counter settings will get updated automatically if the CMP Countdown module is active on that selected page.
Great job, you are done.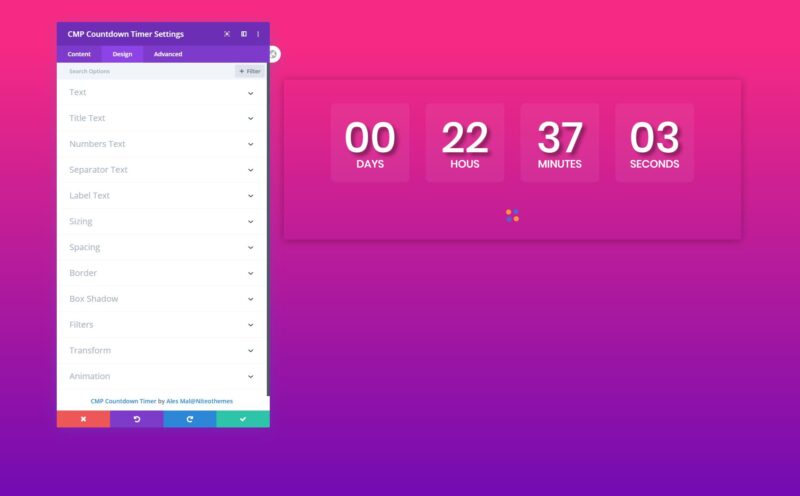 Let us know in comments if you want additional info or detailed instructions.
Ales@NiteoThemes